SFRAW Rating System
We have extremely high standards for the producers we choose to work with and the products that we sell. Our suppliers and producers go through a rigorous vetting out and interview process - truth is, not many make the cut! Below you will find the selection criteria we consider when rating our products/producers. We hope you find this information meaningful and helpful when determining which products you choose.
At a minimum, we do not buy/sell any foods that are:
1) Made from non-USDA inspected and actually certified "fit for human consumption" ingredients (the only exception made is for GreenTripe products) - being made in a USDA facility is not the same as an ingredient being USDA-licensed and inspected (ingredients must each have USDA "bug" seal on each package or case produced/certifying that USDA inspection was made)
2) Made from non-organic produce; we do not buy eggs or produce that is made with non-organic products/ingredients
3) Foods or ingredients that have gone though a final "kill step" such as High Pressure Pasteurized (HPP), ultra, vat or flash "high-temperature short-time" (HTST) pasteurized
4) Irradiated
5) Homogenized
6) Animals raised with the use of hormones or antibiotics
7) Concentrated Animal Feeding Operation (CAFO), also known as "factory farmed", meats/poultry: we purchase and sell meat/poultry/dairy/eggs from animals that are either grass-finished, pasture-raised/truly pastured, organic, free-range/range-grown only.
8) Added natural flavors or preservatives of any kind (other than real, actual food)
9) Denatured with anything other than ground bone (dyes, chemicals/other contaminants, charcoal)
10) Relies on the use of a "vitamin-mineral pack" type supplement/supplementation instead of using 100% whole/wholesome, real foods to balance the nutrition of a prepared food. This eliminates many pet food products on the market. In my personal opinion, these "vitamin-mineral packs" are the single most dangerous elements of pet food today, second only to the problems associated with the reliance and use of starches/carbohydrates and vegetable matter, as well as HPP processing.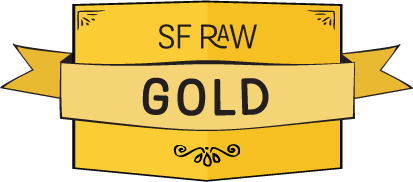 Gold Standard (meets 75% criteria from each category)
Essential Criteria
100% Grass-Finished or Truly Pastured
100% USA Grown/Processed
Antibiotic-Free
Cage-Free (No Confinement)
Hormone-Free
Humanely-Handled/Raised with Care/Honor
Lovely People To Do Business With
Lower Carbon Footprint
Never Altered (beaks cut/tails removed)
No Crowding
Range-Free/Range-Grown
The Most Nutritious & Best Tasting/Flavor
Transparency (Facility/Farm Tours, Provides Information Willingly)
USDA/State Certified/Licensed Facility
The Product Considered (By Category) 75%
100% California Grown & Processed
Air-Chilled Processing
Certified Hallal
Compostable Packaging
Dry-Aged (Beef/Lamb)
Farm Harvested/Processed
Freshest You Can Buy
Genuinely Artisanal
Gluten-Free
GMO-Free Certified
HACCP Program
Handmade
Nutrient Dense/Tradtional Methods
Plastic-Free Production/Harvest
Soy-Free
The Business and The People
Alternative Energy Used (Solar/Biodiesel, etc.)
Certified Green Business
Cooperative/B-Corporation
Cottage Food Operation
Fair Trade Certified
Family Owned/Operated
Family/Hobby Farm
Locally Produced (Northern CA)
Minority Owned
SFMade Product
SFRAW Member Producer
Waste Reduction Program (Re-Use/Reduce/Re-Cycle)
Water Conservation/WaterSmart Certified
West Coast Producer (CA/WA/OR)
The Animals & Land
Animal Welfare Approved
Biodynamic Farming
Certified Organic
Closed Herd
Enhanced Outdoor Access
Enriched Environment
Global Animal Partnership Rating
Heritage Breeds
Holistic Management/Savory Practices
Humane Certified
Marine Conservation Society Rating
Naturally Reared (herbs/homeopathy)
Never Transported/Moved (Until Slaughter)
Organic/Chemical-Free (not certified)
Predator Friendly Certified
Rotational Grazing
Salatin/Polyface Practices
Seafood Watch Rating (favorable)
Vaccine-Free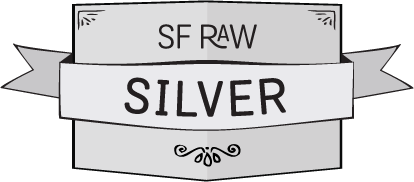 Silver Standard Essential Criteria
100% USA Grown/Processed
Antibiotic-Free
Cage-Free (No Confinement)
Hormone-Free
Humanely-Handled/Raised with Care/Honor
Lovely People To Do Business With
Lower Carbon Footprint
Never Altered (beaks cut/tails removed)
No Crowding
Range-Free/Range-Grown
Transparency (Facility/Farm Tours, Provides Information Willingly)
USDA/State Certified/Licensed Facility
The Product Considered (By Category) 50%
100% California Grown & Processed
Air-Chilled Processing
Certified Hallal
Compostable Packaging
Dry-Aged (Beef/Lamb)
Farm Harvested/Processed
Freshest You Can Buy
Genuinely Artisanal
Gluten-Free
GMO-Free Certified
HACCP Program
Handmade
Nutrient Dense/Tradtional Methods
Plastic-Free Production/Harvest
Soy-Free
The Business and The People Over 50%
Alternative Energy Used (Solar/Biodiesel, etc.)
Certified Green Business
Cooperative/B-Corporation
Cottage Food Operation
Fair Trade Certified
Family Owned/Operated
Family/Hobby Farm
Locally Produced (Northern CA)
Minority Owned
SFMade Product
SFRAW Member Producer
Waste Reduction Program (Re-Use/Reduce/Re-Cycle)
Water Conservation/WaterSmart Certified
West Coast Producer (CA/WA/OR)
The Animals & Land Over 50%
Animal Welfare Approved
Biodynamic Farming
Certified Organic
Closed Herd
Enhanced Outdoor Access
Enriched Environment
Global Animal Partnership Rating
Heritage Breeds
Holistic Management/Savory Practices
Humane Certified
Marine Conservation Society Rating
Naturally Reared (herbs/homeopathy)
Never Transported/Moved (Until Slaughter)
Organic/Chemical-Free (not certified)
Predator Friendly Certified
Rotational Grazing
Salatin/Polyface Practices
Seafood Watch Rating (favorable)
Vaccine-Free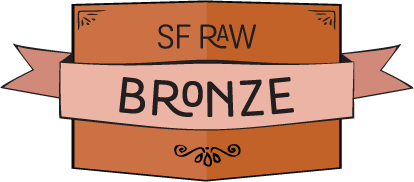 Bronze Standard Essential Criteria
100% USA Grown/Processed
Antibiotic-Free
Cage-Free (No Confinement)
Hormone-Free
Humanely-Handled/Raised with Care/Honor
Lovely People To Do Business With
Lower Carbon Footprint
Never Altered (beaks cut/tails removed)
No Crowding
Range-Free/Range-Grown
Transparency (Facility/Farm Tours, Provides Information Willingly)
USDA/State Certified/Licensed Facility
The Product Considered (By Category) 25%
100% California Grown & Processed
Air-Chilled Processing
Certified Hallal
Compostable Packaging
Dry-Aged (Beef/Lamb)
Farm Harvested/Processed
Freshest You Can Buy
Genuinely Artisanal
Gluten-Free
GMO-Free Certified
HACCP Program
Handmade
Nutrient Dense/Tradtional Methods
Plastic-Free Production/Harvest
Soy-Free
The Business and The People Over 25%
Alternative Energy Used (Solar/Biodiesel, etc.)
Certified Green Business
Cooperative/B-Corporation
Cottage Food Operation
Fair Trade Certified
Family Owned/Operated
Family/Hobby Farm
Locally Produced (Northern CA)
Minority Owned
SFMade Product
SFRAW Member Producer
Waste Reduction Program (Re-Use/Reduce/Re-Cycle)
Water Conservation/WaterSmart Certified
West Coast Producer (CA/WA/OR)
The Animals & Land Over 25%
Animal Welfare Approved
Biodynamic Farming
Certified Organic
Closed Herd
Enhanced Outdoor Access
Enriched Environment
Global Animal Partnership Rating
Heritage Breeds
Holistic Management/Savory Practices
Humane Certified
Marine Conservation Society Rating
Naturally Reared (herbs/homeopathy)
Never Transported/Moved (Until Slaughter)
Organic/Chemical-Free (not certified)
Predator Friendly Certified
Rotational Grazing
Salatin/Polyface Practices
Seafood Watch Rating (favorable)
Vaccine-Free